Infinity by Marvin replacement windows & doors.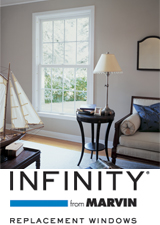 A division of Marvin windows & doors.
Infinity by Marvin Replacement Windows is a division of Marvin Windows & Doors. Infinity is one of the largest manufacturers of replacement windows and doors with products made with Ultrex; a highly durable, practically maintenance free, high-tech pultruded fiberglass material that outperforms all other window materials including vinyl, wood vinyl composites and toll-form aluminum. 
Infinity by Marvin Windows & Doors with Everwood
Infinity by Marvin Windows & Doors are available with Everwood; an exclusive engineered wood option that looks, feels and can be stained or painted like real wood. Its natural appearance beautifully complements any interior woodwork in your home. Everwood is practically maintenance free and will not rot, decay, expand or contract.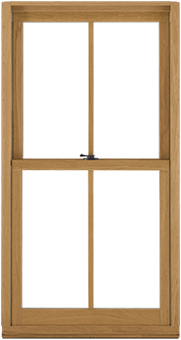 High performance
High performance windows with a minimum of 30 DP rating.
All Infinity by Marvin Windows & Doors are high performance and meet a minimum of a DP 30 rating and are Energy Star rated. Infinity by Marvin Windows & Doors are low maintenance and offer the ease of use and architectural detail that conspicuous homeowners require. 
Made for you Marvin Policy
All Infinity products are custom sized to perfectly fit your project- following Marvin's "Made for You" customer philosophy. Most importantly, Infinity by Marvin products are professionally installed by Bushey's own specialized installer, making your project hassle-free.
See more
Windows & doors by other great manufacturer