Bushey's replacement windows.
Quality windows matched with quality service
Bushey's offers a complete selection of Marvin, Provia and Sunrise Windows with styles and efficiency to meet your needs whether you are a homeowner, do-it-yourselfer, architect or contractor. Marvin Windows are a beautiful way to enhance your investment and complement your vision whether you are replacing your old windows, remodeling your home or building a new home. ProVia's custom home replacement window lines provide the best in beauty and durability while also delivering high energy efficiency. Sunrise Windows go beyond energy savings with a number of design options that give you the chance to completely revolutionize the look and feel of your home.
Bushey's offers products that will give you the brand recognition you deserve, years of experience, and an excellent reputation in the industry.
To see pictures of our window projects check out our photo gallery.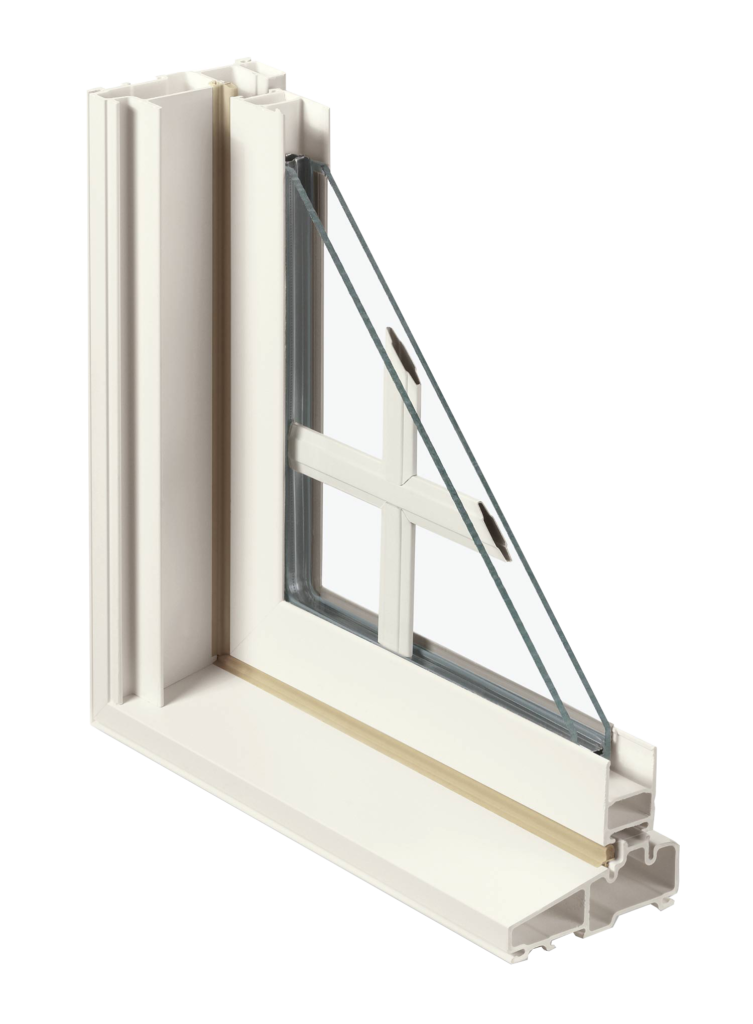 DURABILITY & LOW MAINTENANCE
Infinity windows have very low thermal expansion rates. The patented commercial grade finish resists the harshest weather conditions unlike vinyl or composites. The long term stability reduces the risk of seal failures and air leakage through the window.
 A division of Marvin
windows & doors.
Infinity by Marvin Replacement Windows is a division of Marvin Windows & Doors. Infinity is one of the largest manufacturers of replacement windows and doors with products made with Ultrex; a highly durable, practically maintenance-free, high-tech pultruded fiberglass material that outperforms all other window materials including vinyl, wood vinyl composites, and toll-form aluminum. 
Marvin Windows is the premier manufacturer of made-to-order windows. Marvin offers low-maintenance, woodclad products that feature a Kynar 500 commercial grade aluminum exterior finish. Marvin's family values and "Built Around You" philosophy combined with their over 100 years in the industry enable them to offer the window and door industry's most extensive selection of shapes, styles, sizes and options including custom divided lites, clad casings, specialty wood species and designer hardware.
Strike the perfect balance of beauty and strength
The Marvin Elevate™ collection is an ideal blend of remarkable design and superior strength, bringing balance to your style and performance needs. Patented fiberglass exteriors stand up to all elements, outperforming and outlasting vinyl, roll-form aluminum and other fiberglass composites. Warm wood interiors add timeless beauty, while resilient, long-lasting fiberglass stays strong in even the toughest conditions.
Energy Efficient Insulation
Our windows have environmentally friendly polyurethane insulated extrusions that provide higher R-factors than typical multi-chambered vinyl windows. Sunrise Windows are also constructed using energy efficient pure virgin uPVC, which is superior to aluminum and wood in keeping your home insulated. Designed to perform, Sunrise Windows have some of the industry's low air infiltration rates. Our triple weatherstrip barrier provides 50% more weatherstripping than other windows and more protection against harsh winter weather, which means you save money to heat your home.
PROVIA BUILDS WINDOWS THE PROFESSIONAL WAY
ProVia has developed a competitive position by catering to a niche within the home replacement window market that demands a high degree of customization coupled with outstanding quality. Our custom windows are built to be the best in the market. We define the custom windows that meet this demand as "professional-class."
ProVia's Endure, Aeris, ecoLite and Aspect custom home replacement window lines provide the best in beauty and durability while also delivering high energy efficiency. Our aluminum storm windows are designed to provide the best energy efficiency, weather protection and noise reduction.
We are standing by to help you get started with your
next home-improvement project!